Roof Repair Company in SWFL
Champions Roofing offers a variety of roof repair services for metal, tile, shingle, and flat roofs. With our strong customer service policy, we guarantee complete customer satisfaction and peace of mind knowing that our roof replacement and repair services are always of the highest quality.
Our skilled and dedicated team can handle any issue impacting your roof – large or small. We have designed our entire process around reducing the stress and worry of our customers. When we are hired, we take care of absolutely EVERYTHING regarding your roof repair. From paperwork to the heavy lifting, we make our service as hassle-free as possible.
Southwest Florida's Roof Maintenance Experts
Many people believe their roof isn't a concern since they don't notice any damage. Contrary to popular belief, your roof's surface requires critical care. Missing shingles, broken tiles, rusty metal, and leaks require immediate attention as putting these things aside can result in significant damages if not treated.
Extend the Life of Your Roof
Reroof projects can be costly, let Champions Roofing's repair services and preventative maintenance program prolong the longevity of your roof.
This program includes monthly inspections, resealing key areas, and ensuring the roof stays clean of any debris. This a great solution for property managers, homeowner associations, and investors.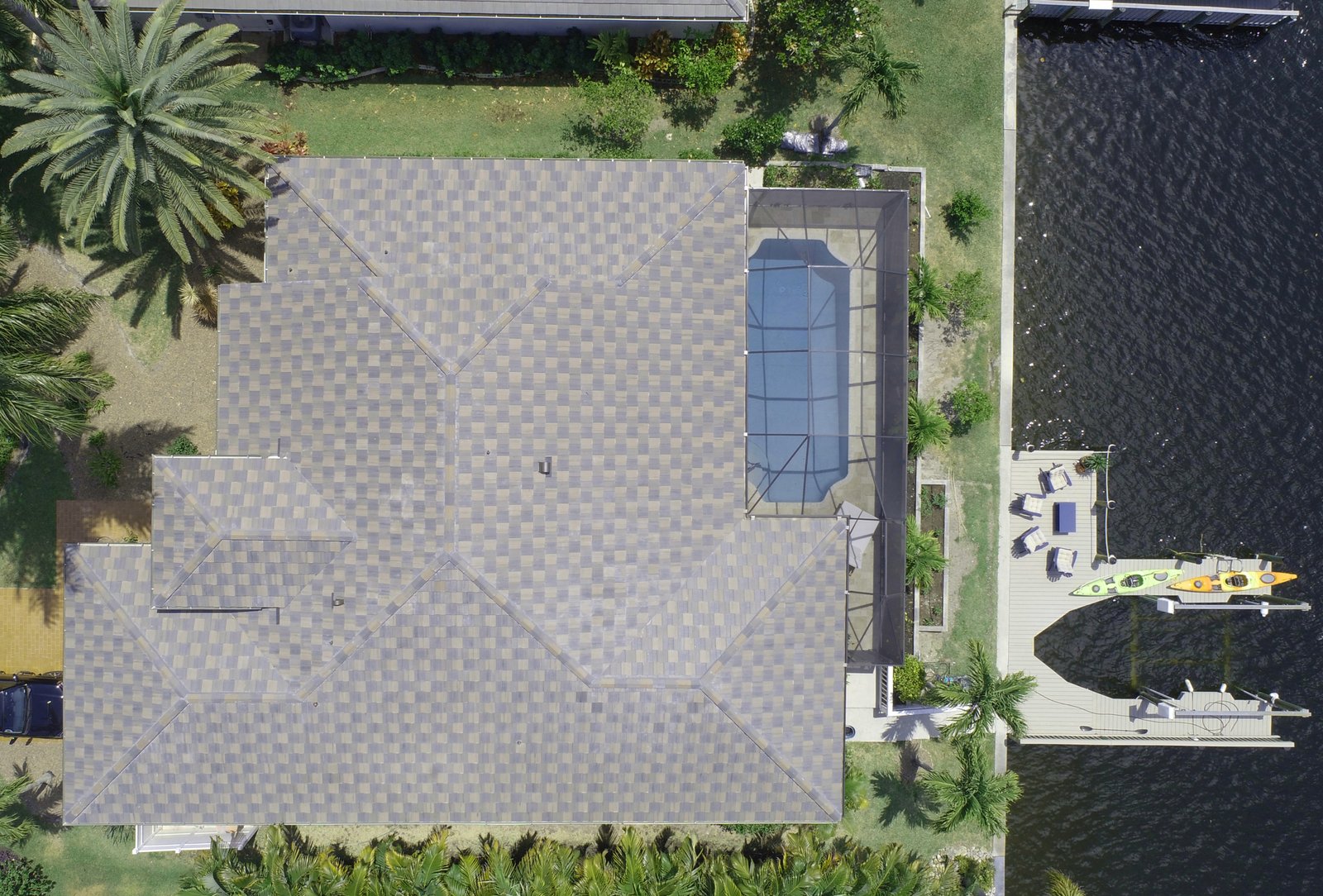 OUR PROCESS
A COMPANY YOU CAN TRUST TO BE WITH YOU AT EVERY STEP
We provide both residential and commercial roofing services and always strive to give our clients peace of mind. From the initial consultation to when we pack of our last ladder, we will work with you every step of the way. With our combined experience, we've seen it all, and you can rest assured that we know the importance of a strong roof in Southwest Florida.


Step 1
Contact
Fill out our contact form or give us a call to begin your FREE service estimate. A Champions Roofing representative will ask you questions about your needs to get a detailed scope of the kind of work that will need to be done.


Step 2
Proposal
After we give you the initial FREE estimate, we will do a full evaluation of what the project entails and how it will be done. We will give you our proposal including plans, timelines, and our promise to get you back up and running in no time.


Step 3
Construction
Before we begin, we will share with you our pre-construction evaluation. It includes a detailed plan of how we work and clean-up as well as what you can do to prepare for loud noises and any disruptions. Our team will work with you to make this project as smooth as possible. with the least amount of inconvenience for you and your family.

10-Year Labor Warranty

Competitive Service Rates

Free Roofing Estimates Offered

Fully Licensed and Insured Business

Quick Turnaround Time
Receive Your

Free

Estimate Today
RECEIVE YOUR

FREE

ESTIMATE TODAY
I would highly recommend Champions, they do great job.

Keep you informed and will answer all your questions in a professional manner. They left the property spotless everyday and we know have a beautiful new roof and a company that will back it up.
ROOFING SERVICES THAT WILL INCREASE THE VALUE OF YOUR HOME