Roof Replacement & Repair Services
Bonita Springs, FL
COMMERCIAL ROOFING SERVICES
If you need a roof repair or replacement specialist in Bonita Springs, Florida that you can trust, turn to Champions Roofing and get some of the best results with every project. We can provide residential and commercial roofing services based on each customer's unique requirements and have the resources, equipment, and experience needed to get the job done right with. At the same time, we'll help keep each project within your budget and timeline.

Champions Roofing is one of the select few roofing contractors in Southwest Florida with the right tools, knowledge, and equipment to take on any size commercial roof project. You can count on us to meet any set deadlines and budgets. With commercial roofing comes safety, our team prides itself in having zero OSHA violations and no workers compensation claims.
Leaders in Residential and Commercial Roofing in Bonita Springs, FL
The experts at Champions Roofing can learn the individual needs of each customer as a leading roofing contractor in Bonita. Throughout the roofing process, you can benefit from a safe environment and continue operations uninterrupted, regardless of the type of building you own.
For all of our customers, we provide roof repairs, replacements, restoration, and re-roofing based on their individual requirements. To ensure every project is done right the first time, we also use top-quality equipment and materials, with experienced roofers behind each service.
Preventative Roof Maintenance in Bonita for Any Property
Without proper care, your roof will likely need extensive repairs or complete replacements due to wear and tear. To help you avoid these hassles and the expenses they come with, we offer a preventative maintenance program for residences and commercial businesses. You'll be able to receive monthly inspections, and we'll also remove debris from roofing and reseal areas exhibiting wear. Some of the customers who benefit from this program include homeowners, homeowner associations, property managers, and investors.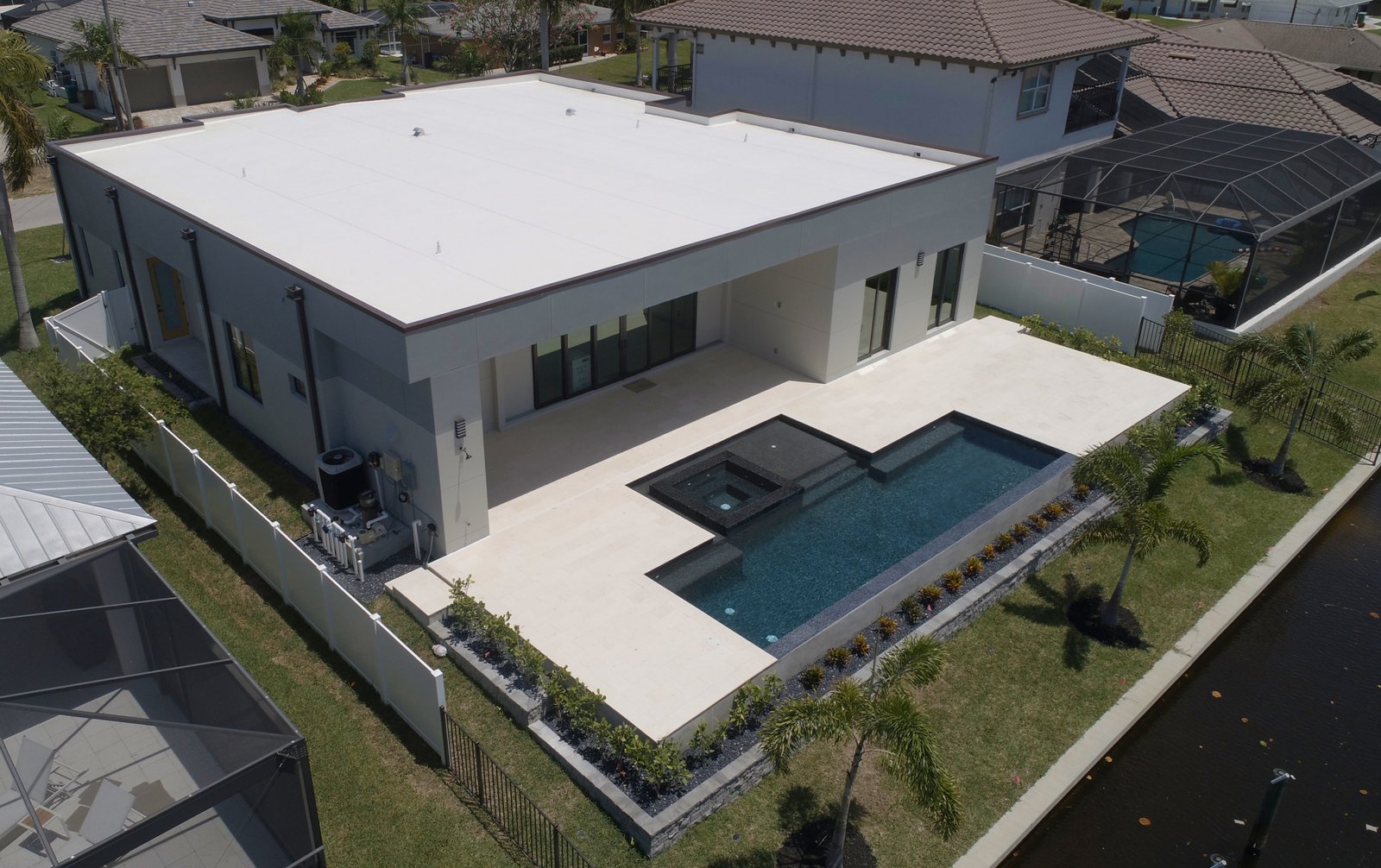 OUR PROCESS
BONITA ROOFING CONTRACTORS YOU CAN COUNT ON AT EVERY STEP

Whether you require commercial or residential roofing services in Bonita Springs, you'll find the right solution with the help of Champions Roofing. You'll find out what sets us apart from other roofing contractors in Bonita and throughout Southwest Florida.


Step 1
Contact
Fill out our contact form or give us a call to begin your FREE service estimate. A Champions Roofing representative will ask you questions about your needs to get a detailed scope of the kind of work that will need to be done.


Step 2
Proposal
After we give you the initial FREE estimate, we will do a full evaluation of what the project entails and how it will be done. We will give you our proposal including plans, timelines, and our promise to get you back up and running in no time.


Step 3
Construction
Before we begin, we will share with you our pre-construction evaluation. It includes a detailed plan of how we work and clean-up as well as what you can do to prepare for loud noises and any disruptions. Our team will work with you to make this project as smooth as possible. with the least amount of inconvenience for you and your family.

10-Year Labor Warranty

Competitive Service Rates

Free Roofing Estimates Offered

Fully Licensed and Insured Business

Quick Turnaround Time
Receive Your

Free

Estimate Today
RECEIVE YOUR

FREE

ESTIMATE TODAY
I could not have been happier with Champions Roofing.

From start to finish the communication was great. They kept their work area clean and went around the yard everyday to look for debris before they left. The workmanship is top notch.
BONITA SPRINGS BEST ROOFING CONTRACTOR