Tile Roof Repair & Replacement Services in Marco Island, FL
For top-tier tile roof repair, replacement, and restoration services in Marco Island, Florida, turn to Champions Roofing. We offer both commercial and residential tile roofing services in Marco Island to keep your roof in great condition. We have the tools, staff, and expertise needed to give our customers the best results with every service. We'll also be able to adhere to your designated timeline and budget. We also pride ourselves on our solid safety record, with no history of OSHA violations or workers' compensation claims.
Reliable Commercial and Residential Tile Roofing Contractors in Marco Island, FL
Depending on your specific needs, we'll work to provide custom tile roofing services in Marco Island for your home or business. During the roofing process, we'll maintain consistent safety while also keeping businesses up and running, regardless of the type of business you run. Whether you own a restaurant, bank, manufacturing facility, or another property, your business won't suffer with any roofing project.
Whether you're in need of commercial or residential tile roof repair, replacement, restoration, or reroofing, we're here to provide you with the best solutions.
Keep Your Roofs Intact with Preventative Maintenance and Tile Roof Repairs in Marco Island, FL for Residential and Commercial Property
Over time, your roofing is likely to experience wear and tear, which could eventually lead to costly repairs or replacements. However, preventative tile roof maintenance in Marco Island from Champions Roofing can make sure your roof stays in great shape for years. We offer a preventative maintenance program that entails monthly inspections, key area resealing solutions, and the removal of debris. All of our residential and commercial customers can benefit immensely from these services.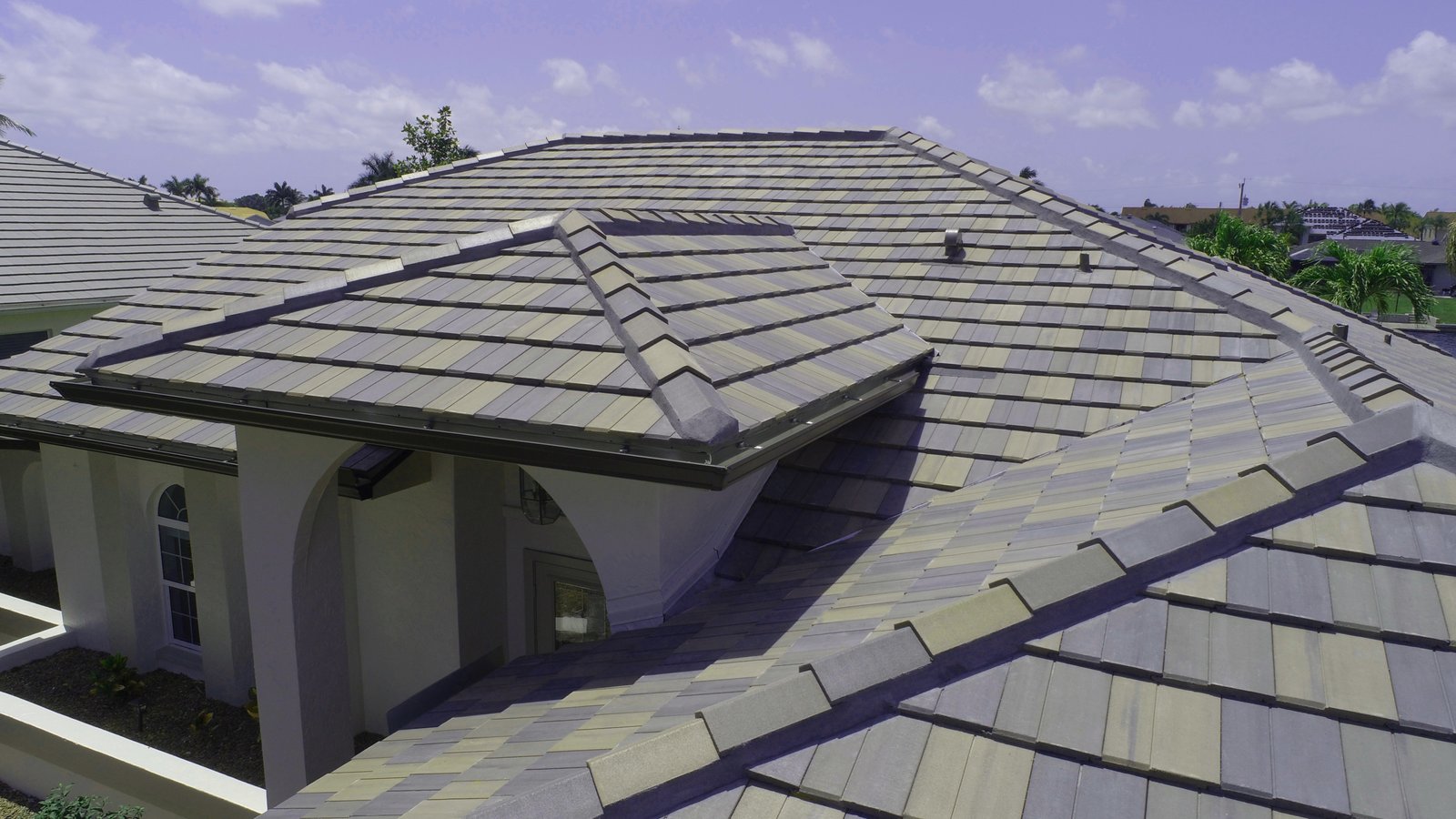 Tile Roofing Contractors in Marco Island You Can Trust with Every Service
The experts at Champions Roofing provide dependable commercial and residential tile roofing services in Marco Island and throughout Southwest Florida. We'll work with you to understand your individual needs and provide the most appropriate solution based on these. You'll see what differentiates us from competing tile roofers in and around Marco Island.

10-Year Labor Warranty

Competitive Service Rates

Free Roofing Estimates Offered

Fully Licensed and Insured Business

Quick Turnaround Time
Receive Your

Free

Estimate Today
RECEIVE YOUR

FREE

ESTIMATE TODAY
I could not have been happier with Champions Roofing.

From start to finish the communication was great. They kept their work area clean and went around the yard everyday to look for debris before they left. The workmanship is top notch.
CAPE CORAL'S BEST ROOFING CONTRACTOR