Tile Roof Repair & Replacement Services in Estero, FL
Champions Roofing offers some of the best commercial and residential tile roofing services in Estero, Florida. Depending on your specific needs, we'll be able to provide you with a long-lasting solution, including tile roof repairs, replacements, and restoration. What sets us apart from other roofing contractors in Estero is our combined resources and expertise, which you won't likely find elsewhere. We can keep you within your budget and ahead of deadlines. You can also remain comfortable in knowing that our teams are safe, with no history of workers' compensation claims or OSHA violations behind us.
Top Commercial and Residential Tile Roofing Contractors in Estero, FL
The professionals at Champions Roofing can provide some of the best results for any commercial facility or residential location, which are what make us among the leading commercial tile roofing contractors in Estero and Southwest Florida. Our Estero tile roofing services are some of the safest, and you can still maintain operations throughout the roofing process. Regardless of the type of building you own, you'll see no disruptions at any point with our services.
Depending on your unique requirements, we can provide everything from repairs and replacements to restoration and reroofing. With each service, we'll provide the best materials and staff needed to get the job done right the first time.
Preventative Maintenance Programs and Tile Roof Repairs in Estero, FL
As your roofing experiences degrees of wear and tear from the elements, it's important to keep the roofing in decent shape to avoid potentially costly repairs or replacements. To help you keep costs low while maintaining your roof, we offer preventative maintenance programs in Estero. This program entails a variety of tasks, including monthly inspections, resealing, and debris removal. Our commercial and residential customers often benefit from these dependable services.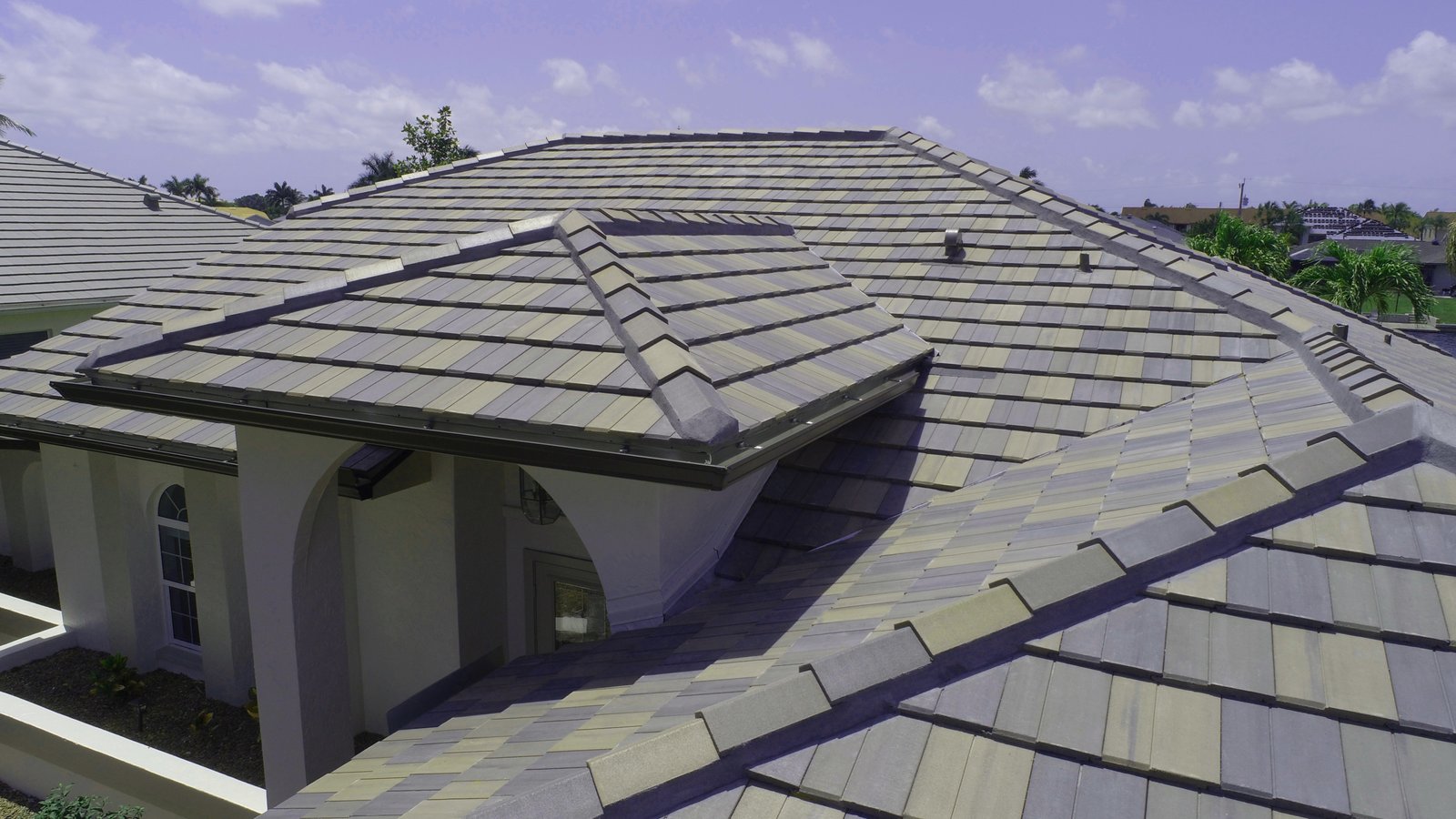 Estero Tile Roofing Contractors Who Can Meet Your Needs
Whether you need commercial or residential tile roofing services in Estero, we'll work to provide services you can trust. We'll show you how our experience and knowledge separate us from other roofing contractors in Southwest Florida.

10-Year Labor Warranty

Competitive Service Rates

Free Roofing Estimates Offered

Fully Licensed and Insured Business

Quick Turnaround Time
Receive Your

Free

Estimate Today
RECEIVE YOUR

FREE

ESTIMATE TODAY
I could not have been happier with Champions Roofing.

From start to finish the communication was great. They kept their work area clean and went around the yard everyday to look for debris before they left. The workmanship is top notch.
CAPE CORAL'S BEST ROOFING CONTRACTOR